Wessington works on a wide range of projects, some more photogenic than others. We feature two current projects below in depth and mention a few others in our portfolio. We are happy to provide references for our work on request, from the projects featured below or from any other work, including program development and other administrative work where there is no picture of the finished product.
The Native American Healing Center
Mr. Gross worked with Friendship House Association of American Indians to build the property in San Francisco's Mission District on the right, known as Friendship House Healing Center, a 25,000 sf residential care facility for homeless American Indians suffering from substance abuse, and is working now with an affiliated organization, the Native American Health Center, to build the project rendered on the left, named Many Generations, a 16,000 sf health and dental clinic for low income households that will also provide transitional housing for women with children. The $11 million project involves NMTC financing, a mix of local and state support, and a complicated debt structure. Construction is planned for late 2011, with stabilized occupancy in 2013.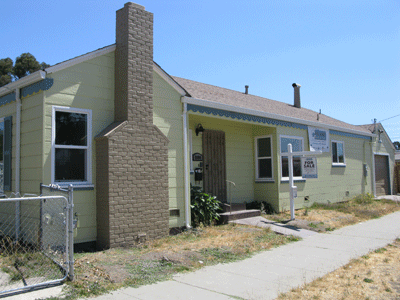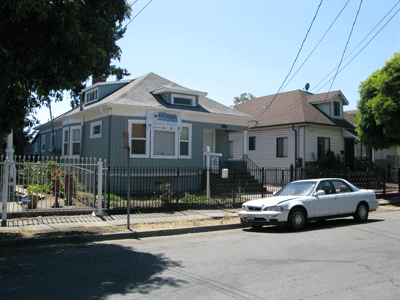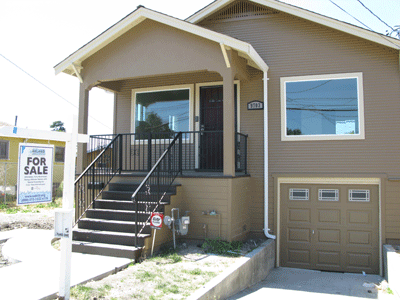 Oakland Community Land Trust
Mr. Gross is working with OakCLT to secure predevelopment and permanent financing, as well as advise on organizational development issues, particularly around financing management. Using over $5 million in Neighborhood Stabilization Program (NSP) Funds, the project proposes to purchase over 100 foreclosed homes, rehabilitate them, and sell them to qualifying low income families. Wessington is working with OakCLT to establish an NMTC financed equity fund for development purposes, and has structured debt for the project accordingly. A few of the properties now for sale in East Oakland are shown here.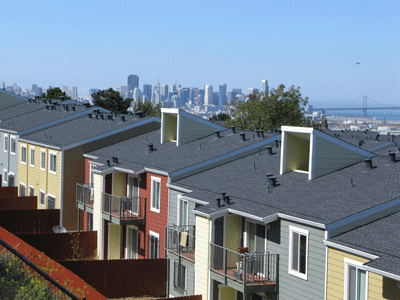 Northridge Cooperative Homes
Financing for this 200 unit FHA-financed low income coop, structured and closed by Mr. Gross, was the largest 221d3 loan ever closed by the San Francisco HUD office. Over $40mm in financing paid off existing debt, repaired building systems, provided significant interior improvements, and re-sided and painted all the property's buildings in San Francisco's Bayview neighborhood.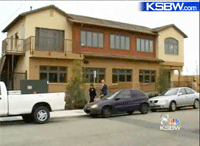 Sunflower Gardens
Mr. Gross worked with Interim Inc to complete project financing, then manage the construction debt, on this 19 unit project providing supportive permanent housing for families living with disabilities and suffering from homelessness. The first new construction project to close in the state with both MHSA and HCD financing—in the midst of a state budget crisis—it is now occupied, as shown in
this video of the opening
.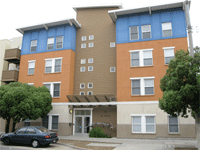 La Playa Apartments
We were asked by the Progress Foundation to get this project providing 18 units of permanent housing for households with at least one member who was homeless and mentally ill back on track after it encountered severe construction problems and budget issues. Mr. Gross helped to close out the project and complete all project financing.